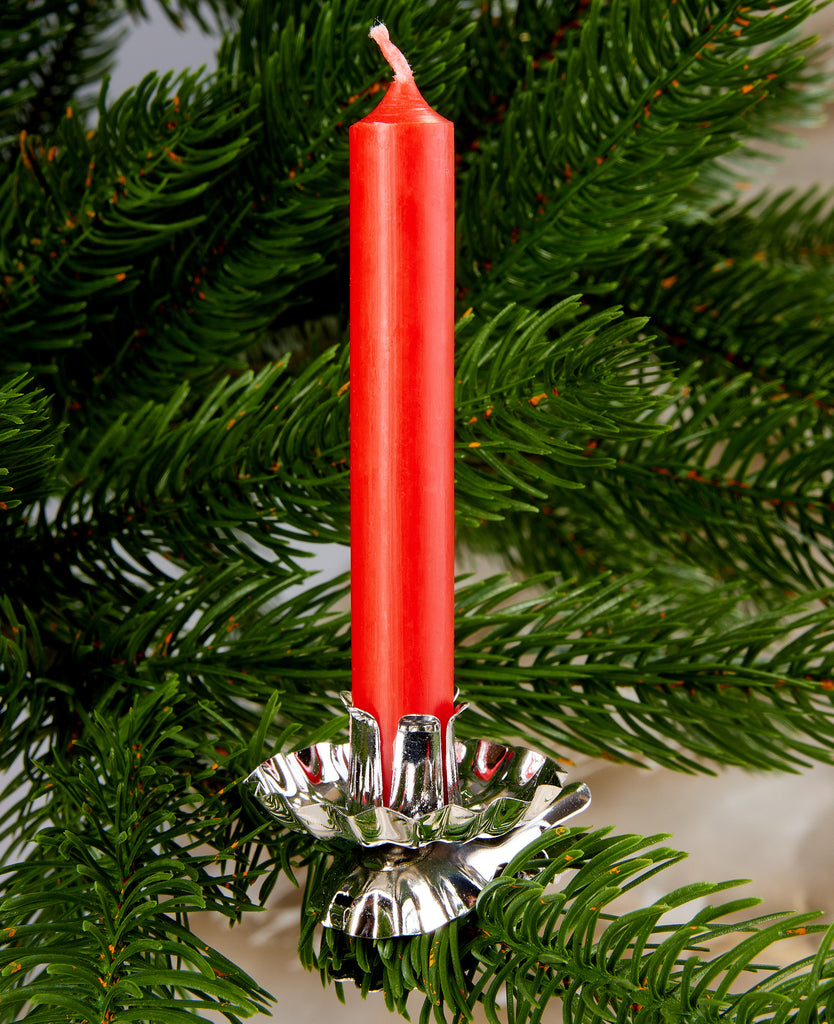 BRUBAKER 20 Pack Tree Candle Holders for Christmas Tree - Silver - Traditional Vintage Candle Holders with Clip
---
Traditional tree candle holders for your Christmas tree!

Celebrate your Christmas in a traditional way and use real candles on your Christmas tree! Our classic candle holders will provide the perfect hold and add extra glow to your Christmas tree.

Easy as pie to attach!

The practical candle holders in the shape of a tail can be opened extra wide to include even large branches. With the help of the ball joint between the drip guard and clip, the candle can be easily aligned.

Which candles fit in these holders?

Thanks to the adjustable spout, all classic tree candles with a diameter of 1 to 1.5 cm fit into these candle holders.

Our recommendation:

Discover our popular BRUBAKER tree candles to match these festive Christmas tree candle holders! They burn especially clean and smoke-free, are odorless and have a long burning time of about 1.5 h. With their pleasant and atmospheric flickering light, they are suitable for many occasions. Available in a variety of colors!

Safety instructions:

- Make sure that the flames have enough distance to the next branch.
- Use drip-free candles if possible to avoid overflowing the candle plate.
- Please do not let candles burn out. This will prevent the candle holder from turning black and you will have longer friends with your tree candle holders.
- Adjust the candle spout so that the candle is firmly seated in the holder.
---
Share this Product
---
More from this collection