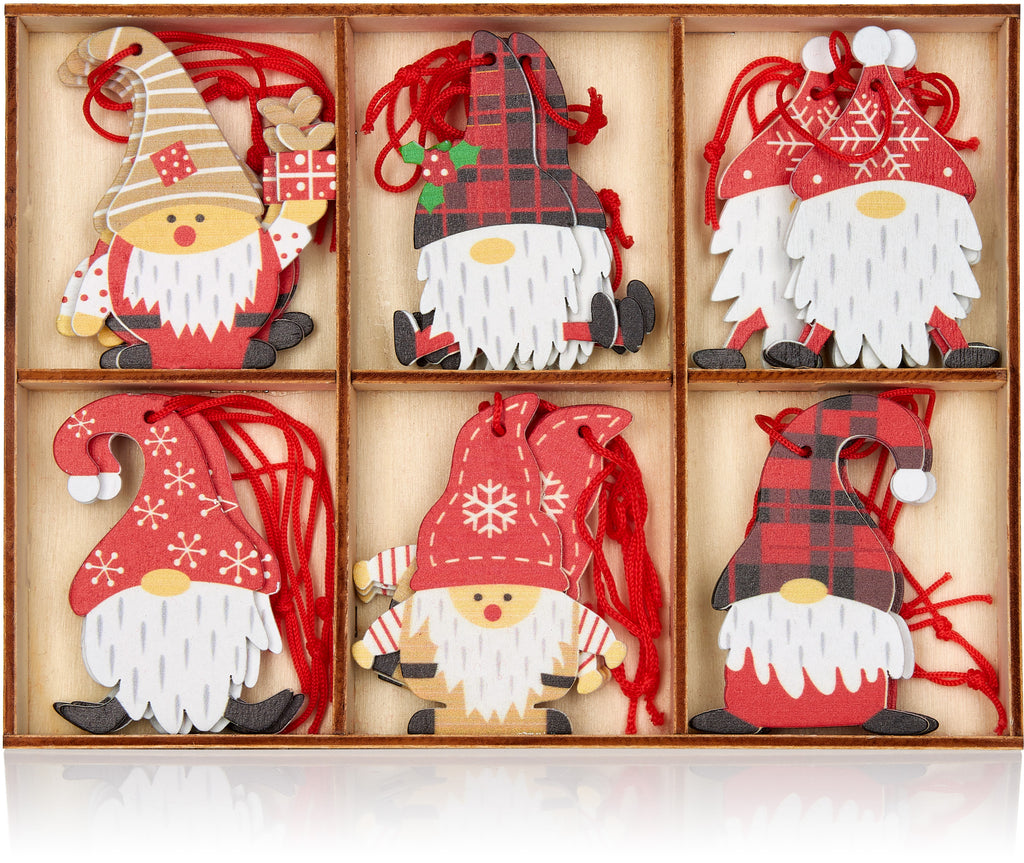 BRUBAKER 24-Piece Christmas Pendant Gnome Set - Wooden Tree Decorations 2.3 Inches - Funny Gnomes with Christmas Hats and Gifts - Wooden Christmas Pendants - Christmas Tree Decorations
---
Popular Christmas motifs made of natural wood decorations

Make Christmas a very special experience for your family every year. The different Christmas tree figures that are available from us are a highlight of the Christmas festival, especially for children.

Perfect for decorating

Decorate with branches, twigs, garlands and Advent wreaths or use the wooden elements as decorations on your festively set table. All ornaments have ribbons for hanging and are ready to use.

Funny Christmas Gnome

In recent years, more and more Christmas gnomes have been appearing in traditional Christmas decorations. The cute gnomes soon achieved cult status and it is hard to imagine Christmas without them. These little pendants are a beautiful addition to your Christmas tree.

Product Details

Motif: Gnomes Dwarfs
Theme: Christmas, other decoration ideas
Color: Red, White, Colorful
Material: wood
Number of parts: 24
Pendant size: ca. 2.4 inches (6 cm)
Length of the hangers: approx. 2.0 inches (5 cm)
Hanger Color: Red

Also discover our variety of Christmas items:

- Advent calendar
- Funny glass Christmas balls
- Bauble sets in different sizes
- Traditional tree decoration
- Light arches
- Christmas pyramids
- Gift sets for women and men
- And many gift ideas for your loved ones...
---
Share this Product