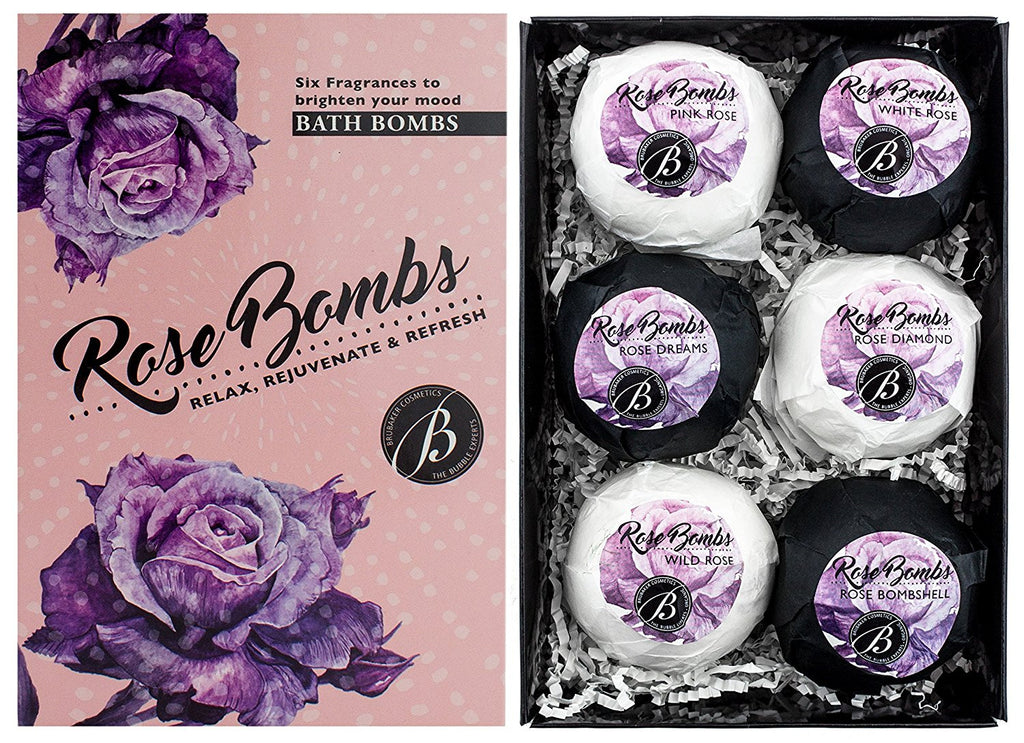 BRUBAKER 6 Handmade "Rose Bombs" Bath Bombs Gift Set - All Natural, Vegan, Organic Ingredients - Macadamia Nut Oil, Olive Oil, Almond Oil & Aloe Vera
---
"Rose Bombs" - 6 incredible Bath Bombs by BRUBAKER Cosmetics - The Bubble Experts
Enjoy these wonderful Bath bombs!
Experience bathing culture at the highest level with the BRUBAKER Cosmetics Bath Bombs. Handmade, vegan and composed of only the finest ingredients. Watch the Bath Bombs fizz in your bath tub. Enjoy how the precious skin care ingredients will caress your skin and make it incredibly soft.
Not tested on animals.
All our bath bombs are handmade in Germany & Austria.
BRUBAKER Cosmetics Bath Bombs - Devoted To Your Skin
Relax - Rejuvenate - Refresh
Precautions:
Slip hazard. To prevent slipping after bathing rinse the tub with hot water to remove any remaining oils.
We do not recommend the use of jets while using the bath bombs.
Not edible.
For external use only.
Use only as directed.
Discontinue use if irritation occurs.
Avoid direct contact with eyes.
Keep out of reach of children.
---
Share this Product
---
More from this collection