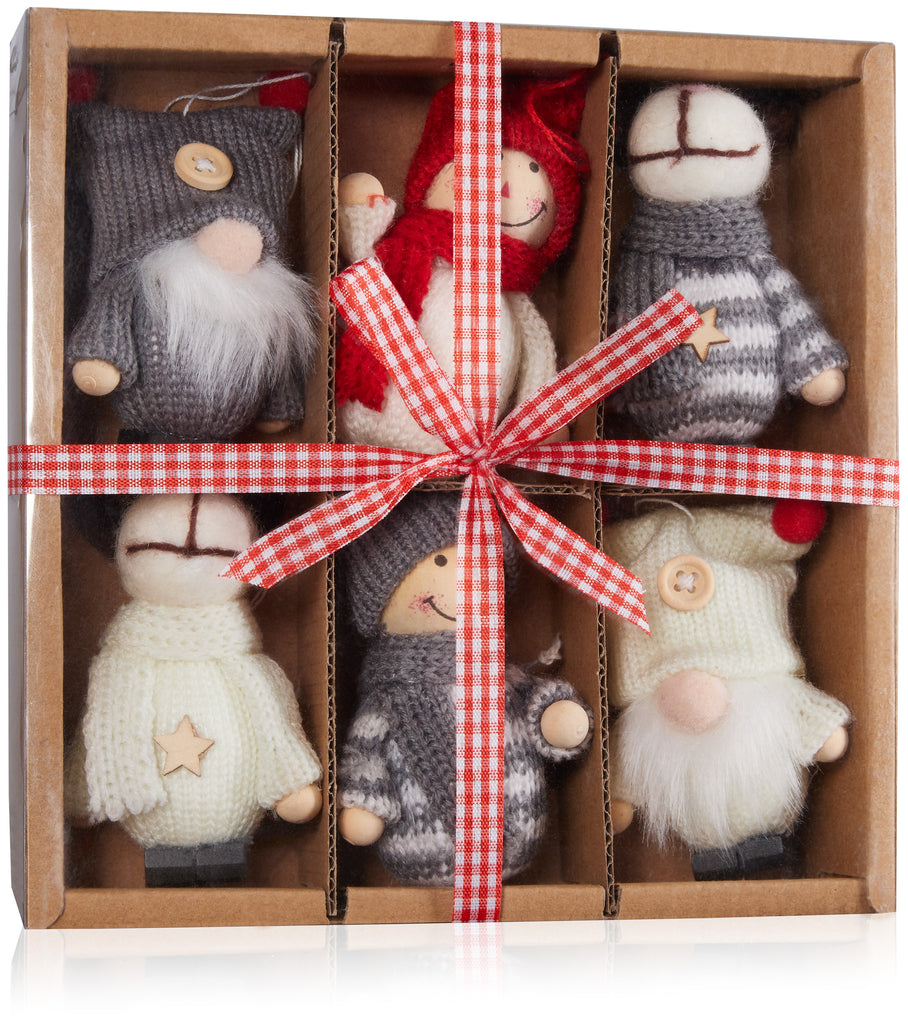 BRUBAKER 6-Piece Set Christmas Figures Made of Wood and Knit - Tree Pendants Reindeer Gnomes Winter Children - Large 3.5 - 4 Inches Tree Decorations Christmas Gnome in Gift Box
---
Beautify your Christmas tree and your arrangements with our magical Christmas elves!

These pendants fascinate with their naturalness and the details of tiny meshes. With their woolly appearance, these dwarfs not only make the little ones shine. They are a fabulous gift (not just for Secret Santa at the festival), an ensnaring tree hanging or can inspire in a wreath or arrangement - create a universal gift wrap with the Christmas gnomes and much more.

- Lovely details, such as poodle and knitted hats, buttons, braids, scarves, turtleneck sweaters and white beards
- All figures have a hanger made of fine yarn
- Made from natural wood and hard-wearing mixed wool
- Designed by BRUBAKER, combines traditional Christmas decorations with modern motifs

Product Details:

- The set contains 6 Christmas figures
- Dimensions figures: dwarf 2.2 x 3.5 x 1.6 inches (5.5 x 9 x 4 cm), child 6.5 x 10 x 4.5, reindeer 2.4 x 3.5 x 1.8 inches (6 x 9 x 4.5 cm) (width x height x depth)
- Weight of one figure: 8 g
- colors: Red, Grey, White

Also discover our large selection of BRUBAKER Christmas bauble sets in many colors!
---
Share this Product