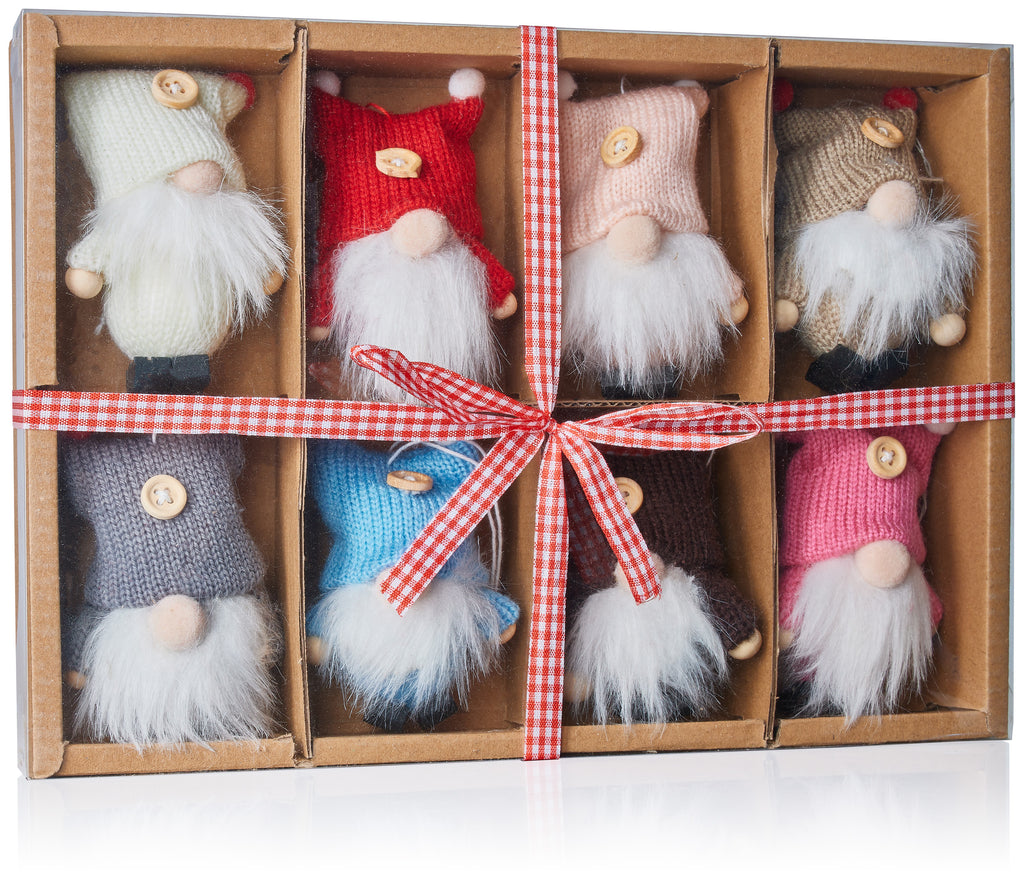 BRUBAKER 8-Piece Set Wooden and Knitted Christmas Gnomes - Tree Ornaments Pendants - 3.5 Inches - in Gift Box
---
BRUBAKER 8-piece set Christmas gnomes made of wood and knitted tree pendants Christmas pendants 3.54 inches (9 cm) in gift box
These pendants fascinate with their naturalness and the details made of tiny meshes. With their woolly appearance, these dwarfs don't just make the little ones shine. They are a fabulous gift (not just for elf for the party), a surrounding tree hangings or they can inspire on a wreath or arrangement - create universal gift packaging and much more with the Christmas gnomes and scope of delivery: The set consists of 3.54 inches (9 cm) tall wooden dwarfs with a knitted sweater, tall pixie hats with 2 pompons, various details and hangers made of fine yarn. The knitted gnomes are delivered in a pretty gift box with a window (10.63 x 7.48 x 1.57 inches (27 x 19 x 4 cm)), which can also be used for storage after the Christmas season.
Material: Made from the natural material Wood and sturdy mixed wool.
Design: Designed by BRUBAKER, the cute dwarf design combines traditional Christmas decorations with modern motifs. Pamper yourself or give these cute Christmas guys away!
---
Share this Product
---
More from this collection