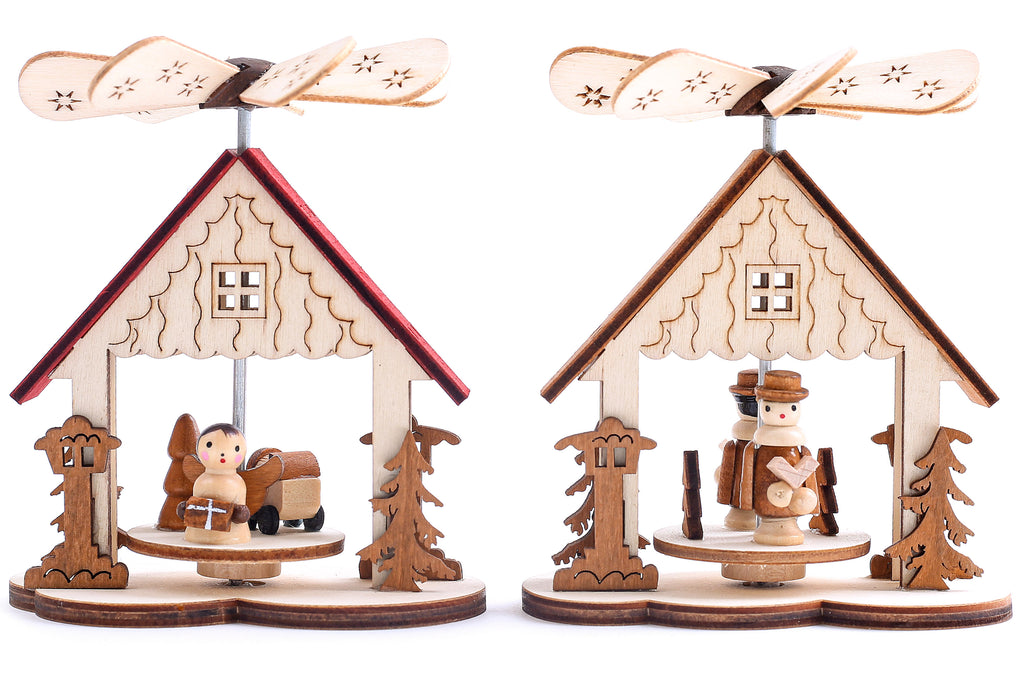 BRUBAKER Set of 2 Wooden Christmas Pyramids 1-Tier Carousel - 2 Motifs: Angel and Carol Singers - Wooden Crib Pyramids - Each 3.5 x 4.1 Inches
---
With their detailed decorations and hand-painted figures, these Christmas decorations look great in any home - whether as table decoration, window or sideboard decoration or on the mantelpiece.
The two one-storey pyramids in the shape of a farm crib inspire with fine details, such as the wooden shingle roof and the many decorations. On both sides they are framed by fir trees and a birdhouse. One of the pyramids is decorated with a lovingly hand-painted angel figure, the other pyramid is decorated with 2 choirboys holding a book.
Product dimensions
Total height: 4.13 inches (10.5 cm)
Diameter base: 3.74 inches (9.5 cm)
Impeller diameter: 3.15 inches (8 cm)
Simple setup - Minimal assembly required
Manufacture and design: Designed by BRUBAKER, based on traditional craftsmanship from the Ore Mountains.
---
Share this Product
---
More from this collection