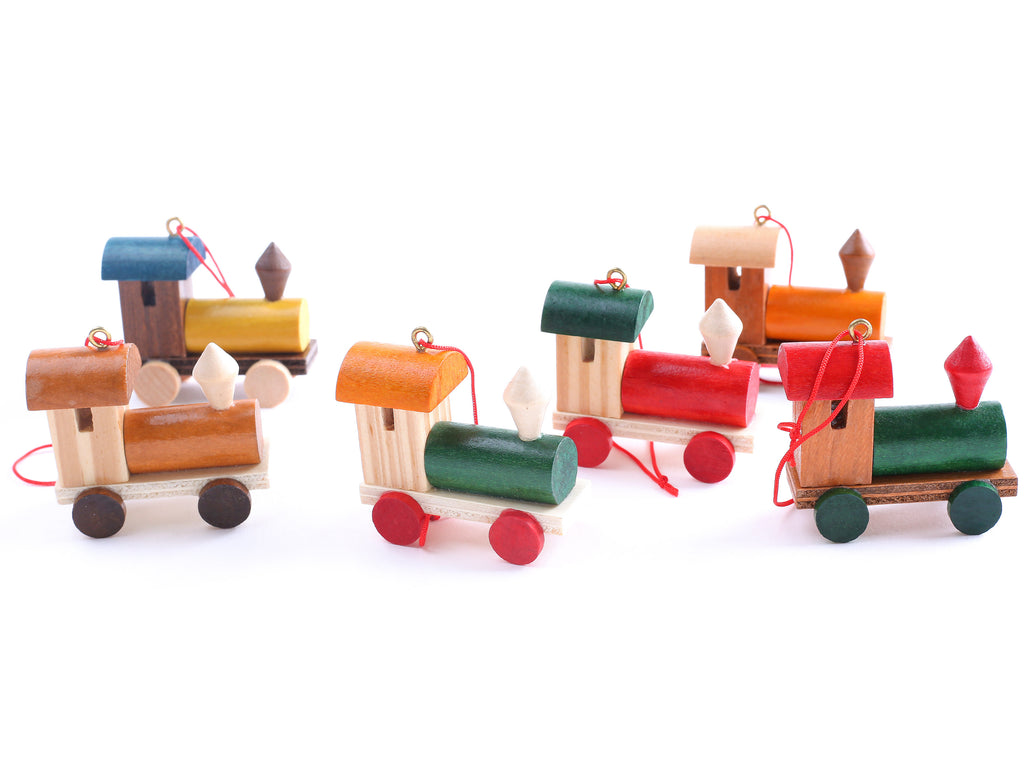 BRUBAKER 6-Pcs Locomotive Pendant - Christmas Tree Hanging Ornaments Set - Christmas Train - Wooden Christmas Tree Decorations
---
This beautiful wooden jewellery provides with young and old for shining eyes!
Wood art based on the traditional craftsmanship from the Ore Mountains - The 6 locomotives are made of natural, water stained wood. In their bright colours, these locomotives give every Christmas tree, garland, branch or Advent arrangement an atmospheric Christmas atmosphere.
Turn Christmas into a very special experience for your family every year. Especially for children, the various Christmas tree figures available from us are a highlight of Christmas. Wood tree decorations designed by BRUBAKER are available in many variations. Combine your favourites with the typical Christmas motifs, winter motifs and mixed tree decorations assortments.
A particularly beautiful gift idea - the pretty gift box with a window is not only practical for storing, it is also perfect for giving tree tags as gifts, e.g. as a Santa Claus present or as a present during the Christmas season.
Main features
Stained with environmentally friendly paints
Set size: 6 pieces
Size of the figures: 1.77 inches (4.5 cm)
Length of the hanger: 2.76 inches (7 cm)
Packaging dimensions: 7.09 x 1.18 x 4.53 inches W x H x D (18 x 3 x 11.5 cm)
---
Share this Product